Often it is seen that homeowners let the little rain damage stay where it is. But if they do not act promptly on it, they have to suffer the costs in the long run. Rain and thunderstorms can damage your roof with debris and horticulture waste. In Keller especially, heavy rain accompanied by winds can cause trees to fall on roofs, thereby leading to huge damage that puts your safety and security in jeopardy. With Keller roof repair company, you get prompt repair services accompanied by quality assurance and standard compliance. So whether your shingles have been blown off completely due to a recent period of rain, or cracks have appeared on your attic due to hail damage, it is time to call our team of experts and mitigate an impending disaster.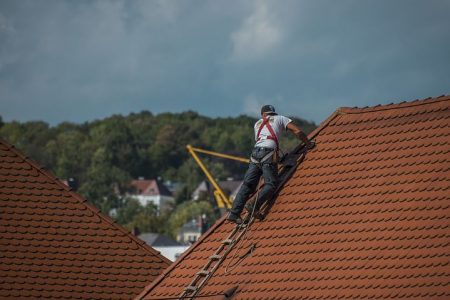 The scope of our services is not just limited to residential roofs. We are also an expert in commercial roof repair services that ensure that you can continue working despite what the weather has in store for you. Our customized packages come at competitive pricing that you can avail at your convenience. It can be any kind of roofing issue. Our team will take charge and transform your roof in front of your eyes at an affordable price.
Keller roofers maintain professionalism every step of the way. We are a family-owned business with expertise in roof installation and repair techniques. So when we assess that your roof is damaged beyond repair, we will provide you a customized roof replacement package to either the same or a different type of roofing system at a convenient price. We understand what your investment is and what maintenance solution your roof requires. So feel free to get in touch with us with your roofing issues. We will solve them, no matter the size of the project.
So the next time hail and squall leave your roof chipped off at several spots, do not wait for a miracle to happen. Call us and get the roof repaired at comfortable rates. Once we are through with the project, you can rest assured that the roof will withstand the worst weather and give you a pleasant experience for a lifetime. After all, a well-maintained roof will keep your family safe and your money saved. Call today.