We all wish to have a home of our own. And the roof is an important part of every house ever built. If the roof isn't durable or sturdy enough, it will crumble in the face of extreme weather and wear and tear. But if installed and maintained the right way, a roof can last a lifetime. But how do you get the roof of your dreams to support the house of your dreams? Keller Tx Roofing Pro is a roofing company in Keller, Texas with over 15 years of experience in residential roofing and allied services. We are your one-stop solution for every residential roofing installation that you may require. As a prized customer of a reputed residential roofing company in Keller, Texas, you will get premier roof installation and repair services in the area.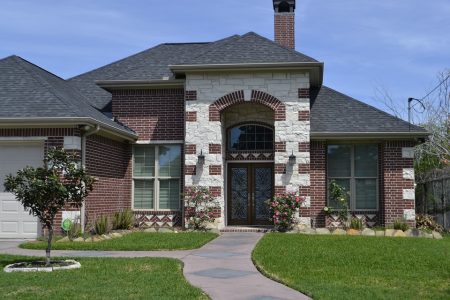 At the best Keller Tx Roofing Pro Company, you get the most reliable residential roofing services. We ensure that all of our material is sourced from the best suppliers in the industry. Not only does our material and equipment is world class but also compliant with local quality standards. When you use material of such quality in your roofs, it automatically results in a durable construction that takes little to no maintenance costs to keep it in place.
Our company takes care of everything, right from installing your roofing system to repairing it with utmost care. All of this is carried out by our expert team of roofers and repairmen. All of our team members are certified professionals who have exposure to the most cutting-edge roofing technologies within their portfolio. So when you contact us for your roofing requirements, our team assists you with everything, whether it is assessing your property for feasibility of the construction or providing your estimates to help you save a lot on your purchase.
With focus on being the frontrunning roofing service company in Keller, we offer a gamut of roofing solutions. These include shingles roofs, tiled roofs, metal roofs, window installation and repair, attic alignment and repair, patio installation and repair, besides painting and insulation services too. You name it, we will install or repair it as you require. Our professional service guarantees 100% satisfaction and complete peace of mind.
So no matter what kind of roofing project you have, call Keller Tx Roofing Pro and forget about your roofing troubles. We will take care of everything you aspire your house to become. Call today and get a free estimate right away.
You can also get in touch with us through the form on our contact page. Fill out the form and our representative will get in touch with you immediately.
Let's make your home a thing of beauty and joy forever!