Commercial spaces are growing at a very high rate across the world. With more and more workspaces coming up in these locations, it is paramount to address the accommodation in commercial buildings. Keller Tx Roofing Pro Company understands this need and provides high-end commercial roofing services in Keller and adjoining regions. With over 15 years of experience in commercial roof installation and repair services, we are your answer to every roofing requirement you have. We provide top-notch commercial roofing services to our customers, a majority of them being up and coming startups as well as manufacturing industries. Our expertise and know-how has enabled us to transform Keller into a commercial infrastructure hub.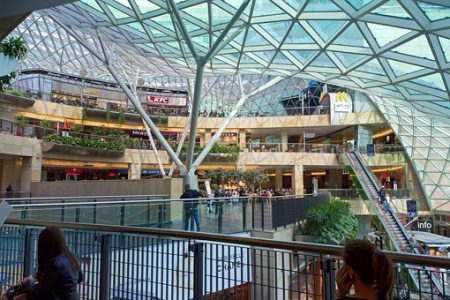 As the most reputed commercial roofing company in Keller, Tx, we provide a wide range of services including commercial roof installation, commercial roof repair, vent and air conditioning solutions, commercial roof replacement, and many more. We ensure that our clients have a reliable and extremely durable roof on their property. All of our processes and techniques are patented with a seal of excellence. So when you get us onboard, rest assured that you will get the best service in the industry. 
Our main strength lies in the high quality material that we source from the most trusted suppliers in the market. This material has the ability to withstand the toughest of weathers and the harshest of conditions. We also provide customized roofing solutions to ensure that your roof matches your sense of elegance and professional style. Not to mention, all our services are standard-compliant and sustain your building for an extended warranty, wherever applicable.
We also take pride in being the premier Keller commercial roofing company with a team of highly skilled and certified roofers and craftsmen. Every commercial roofing project that we deliver has a team of dedicated individuals behind it. Our specialised teams can handle any kind of commercial roofing projects irrespective of their size. That means, we can install a small vent or lay the entire roof of a commercial manufacturing unit with equal ease.
Keller Tx Roofing Pro company will stay with you every step of the way. We will assist you in choosing the best and affordable roof for you and also assist you in selecting the right kind of roofing structure. Our long list of clientele can vouch for the quality of our services. So if you are looking to get a commercial space, make sure it has a durable and reliable roofing system. And for any kind of roofing requirement, you can simply get in touch with us on our contact page. We will be happy to assist you with anything you need. Call today and our proactive and highly supportive team will get back to you.