A well-placed drainage system is part and parcel of any construction that you see around you. To some people, it may be an insignificant concept, but only professional roofers and their trusting clients understand the importance of gutter design and installation. You see, drainage needs a channel to traverse the corners and edges of your building to ensure that there is no water damage to the construction.
So it is paramount that each gutter on your building or house is placed at a certain alignment and structure so as to ensure maximum protection and zero damage. That is what Keller Tx Roofing Pro is an expert at. With over 15 years of experience under its belt, the company with an army of designers, architects, and craftsmen at its disposal helps make your construction drainage-compliant. We are licensed contractors for gutter repair and installation in Keller, TX. We have been serving the region with high-quality gutters and also providing repair packages at an affordable rate.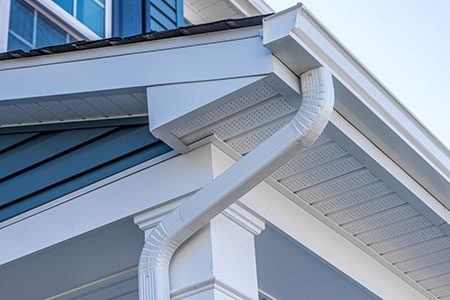 Our plethora of services include K-shape gutters, half-round gutters, aluminum gutters, steel gutters, vinyl gutters, and so on and so forth. We have a team of certified professionals with us who serve you the best every time. Our team not only provides you complete consultation on the type of gutter you should go for but also gives you ample assistance in choosing the right type of installation package according to the material of your house or commercial building.
Given the importance of gutters for your building, we also provide top-notch gutter cleaning and replacement services. Now you will need your gutters cleaned to ensure that the surface water runoff is efficiently contained. If you let the water flow freely over your roof, then you might have to bear the long-term costs of maintenance of water damage. On the other hand, as a dependable source of gutter assessment, our company provides you precise and affordable estimates for gutter replacement also. This is, of course, when harsh weather takes a toll on your building and you are looking for a quick and reliable fix of issues with your gutters.
We keep our gutter installation and repair process completely transparent to guarantee your peace of mind. This means you will be in-charge all along the way and witness gutters being expertly installed on your construction. All our materials are sourced from quality suppliers in Keller, Tx. Make us your personal choice for all your drainage and gutter requirements and we will ensure that you rest assured that no water damage seeps into your construction at all.
To know more, get in touch with us on our contact page. Just fill out an online form and our representative will call you to book a meeting. You can also request a free quote to make an informed choice.